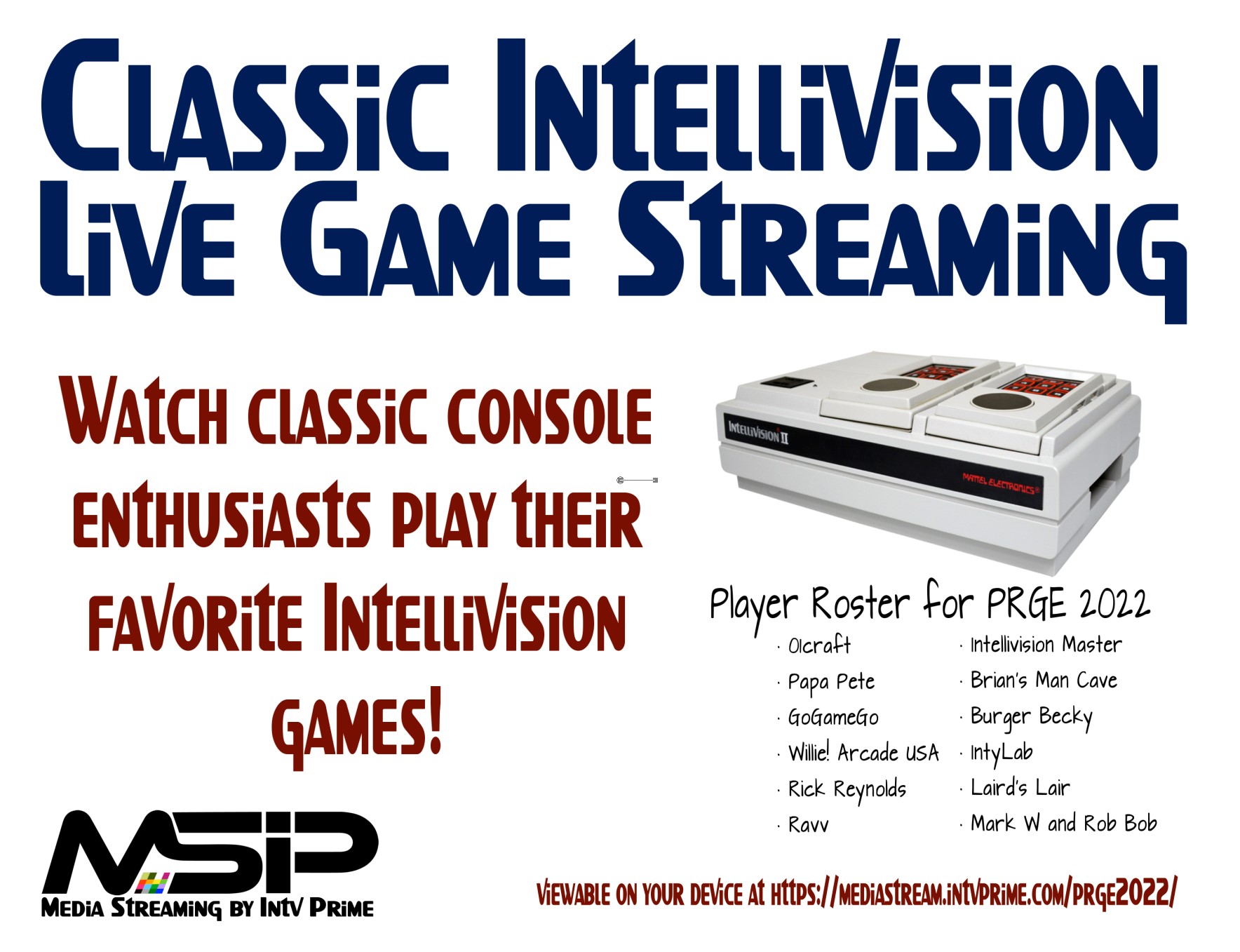 Watch  IntellivisionⒸ enthusiasts play  original catalog titles and new 21st Century releases!
October 15 and October 16
Players from across the globe will play various games at various times, and they will be visible online.
In addition, a computer and display will be set up at the Portland Retrogamming Expo!
In the PRGE Exhibition hall, the great folks at Sibling Rivalry Podcast will show the event when they are not broadcasting, so anyone on the in-person can also see some great games, old and new!
https://mediastream.intvprime.com/prge2022/
Schedule

Thanks! And please check out Sibling Rivalry on YouTube (https://www2.youtube.com/playlist?list=PLlBYfjKpj-_HGw10PxIuoxbA4BwgrAOWg)!